Get in touch
North Well Gefro
Harestadveien 77,
4072 Randaberg
Phone:
(+47) 51 71 88 00
Email:
firmapost@nwg.no
We are located in new facilities at Harestadvika Industrial Park in Randaberg, near Stavanger in South-Western Norway. Our large site capacity, advanced technology, extensive range of first class machinery and modern installations on the construction and production side allow us to be an expert and reliable end-to-end supplier. Specific contact information can be found by scrolling down or clicking on the links below.
Zero harm to personnel, environment & material
NWG commits to fulfil the requirements of relevant standards, laws and regulations and continually maintain and to improve our management system.
NWG is certified in accordance with ISO 9001:2015 and ISO 3834-2 standards. The company works according to ISO 14001:2015 and ISO 45001:2018. NWG is registered in Magnet JQS.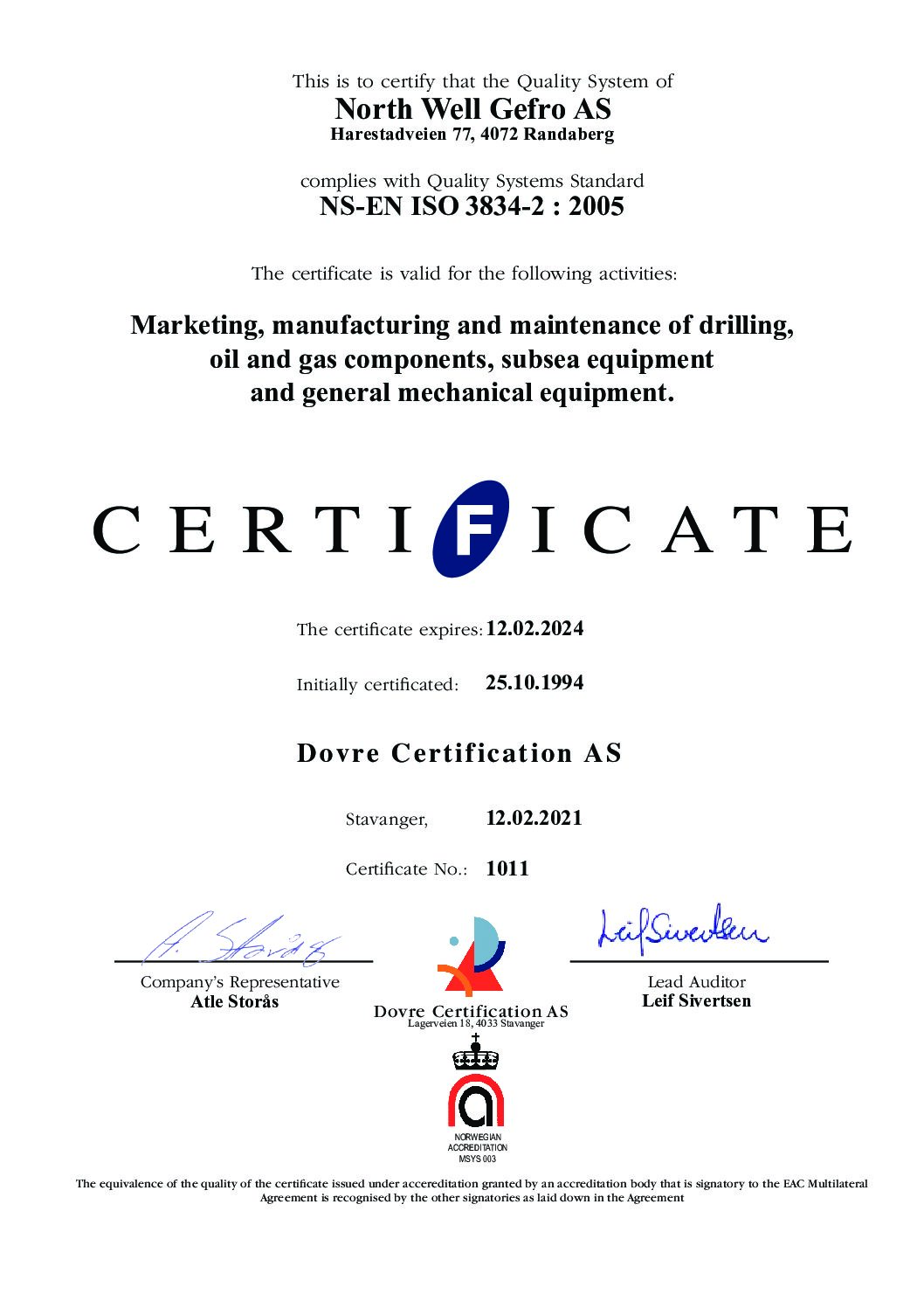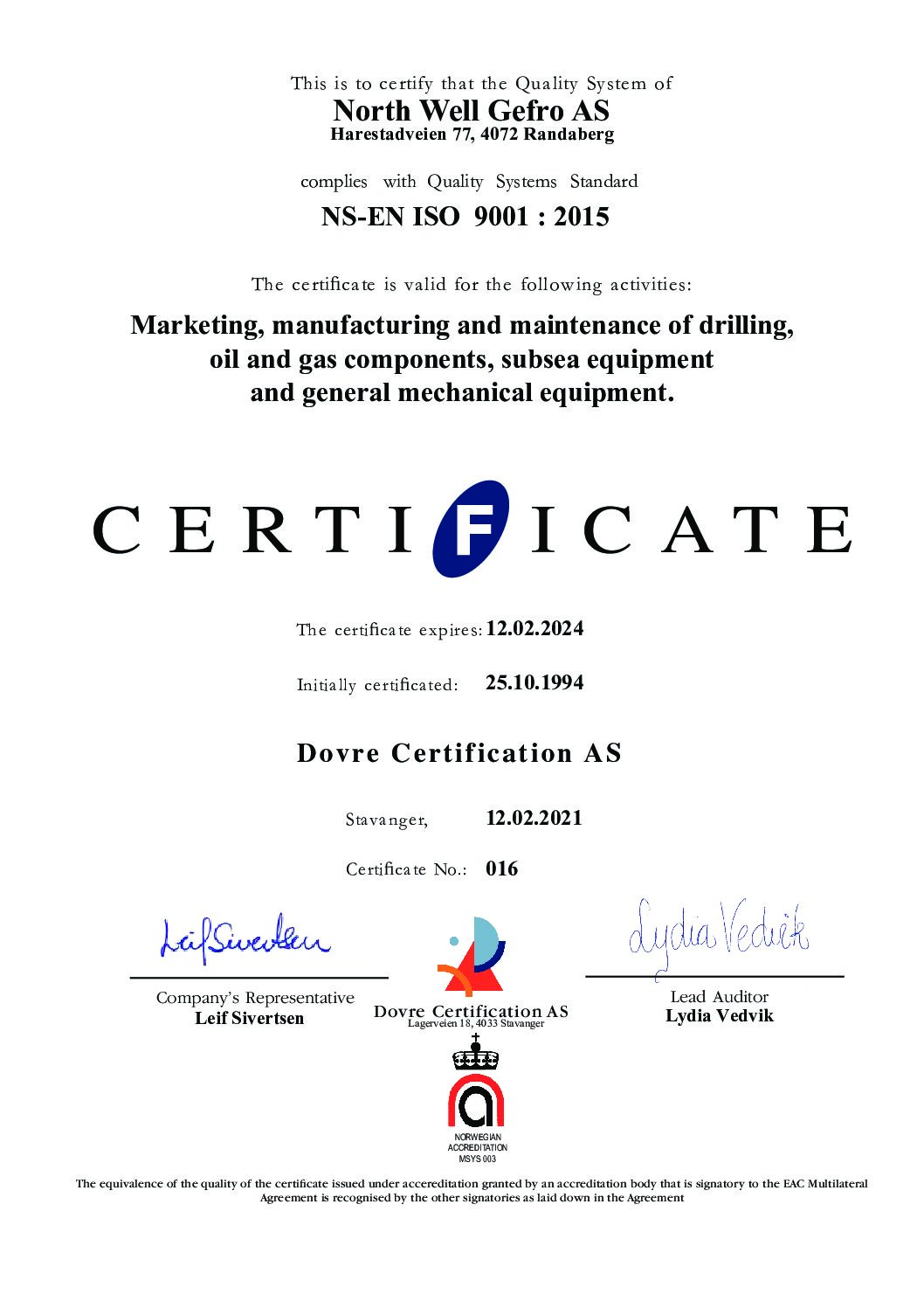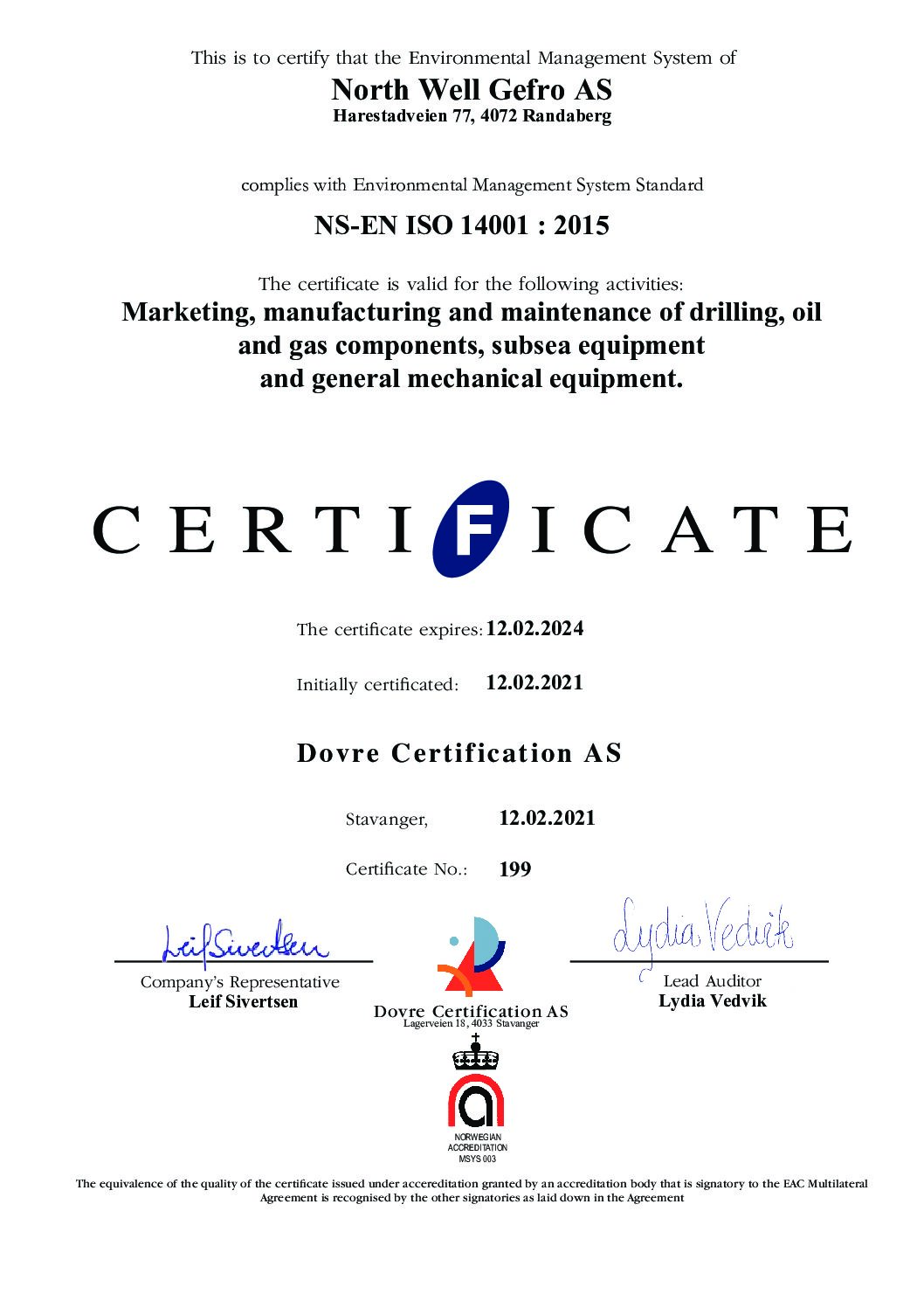 Click a certificate to read more