Full range quality since 1980
Employees as the most important resource
North Well Gefro (formerly Gefro) was established within the emergence of the Norwegian oil industry. Today we are among the nation's most experienced mechanical workshops within production and maintenance of equipment to the oil industry. On the road from two brothers to around forty employees working in Harestadveien at Randaberg. NWG has built up valuable experience and developed special skills which enables us to deliver time critical solutions and products on time.
Continual focus on development in all employees' roles ensure that NWG's knowledge within machining, welding and mechanical services, determines that we will be in a position to meet the industry's constantly changing challenges. Our goal is to be the industry's preferred centre of expertise within those disciplines, and our staff are our most important resource.
NWG works in close collaboration with OFIR (the Rogaland Industrial Training Office) in connection with the intake of apprentices and the co-ordination of training in machining, welding and mechanical engineering.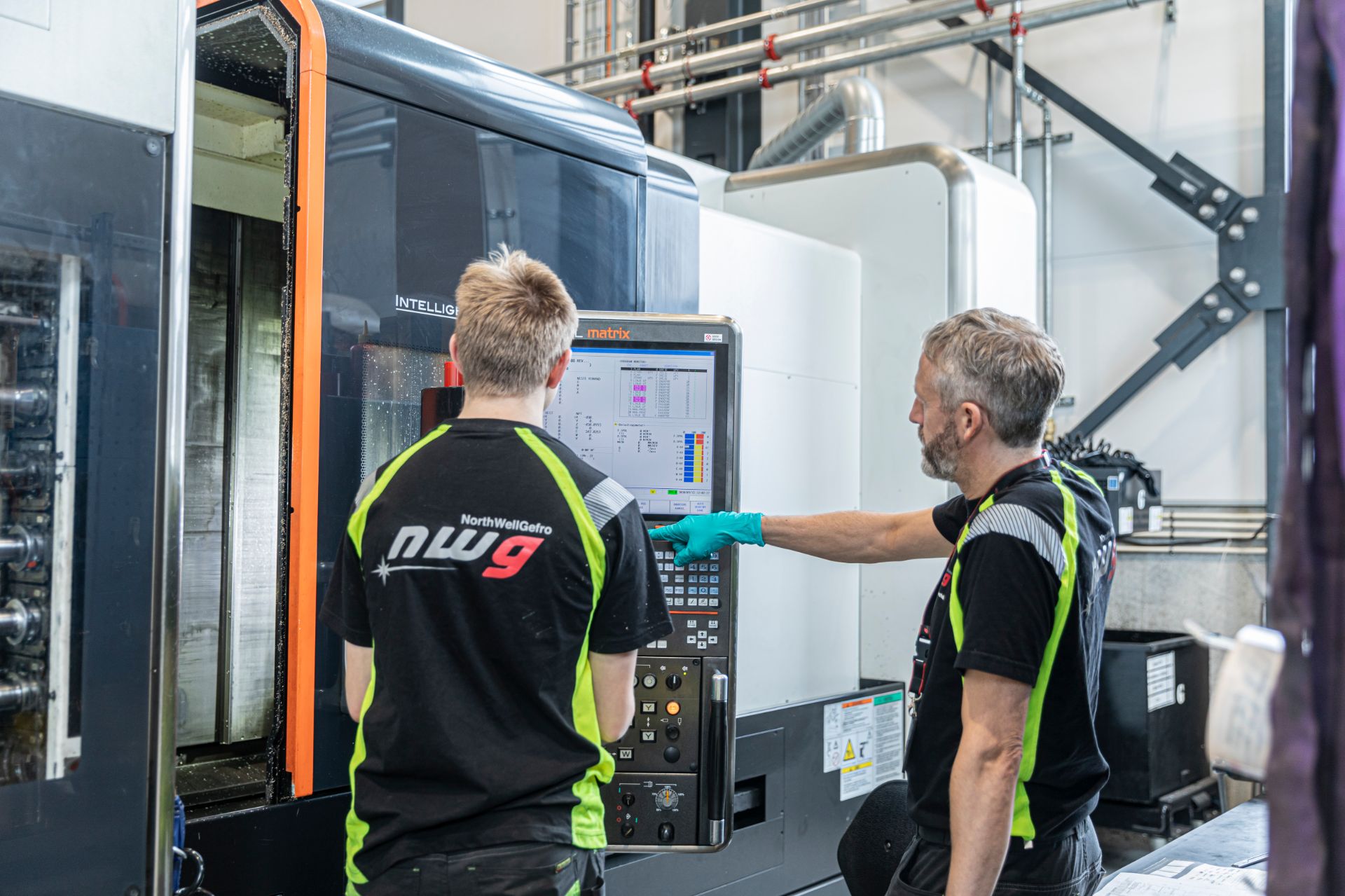 Our employees are our most important resource – we ensure continuous competence development.
We have the facilities & equipment
NWG is located at the entrance to Stavanger, 1 km from the North Sea. Here we have a deep-water quay with a total length of 320 meters. The quay is located in an ISPS approved port, which secures both ships and port facilities.
Get in touch
North Well Gefro
Harestadveien 77,
4072 Randaberg
Phone:
(+47) 51 71 88 00
Email:
firmapost@nwg.no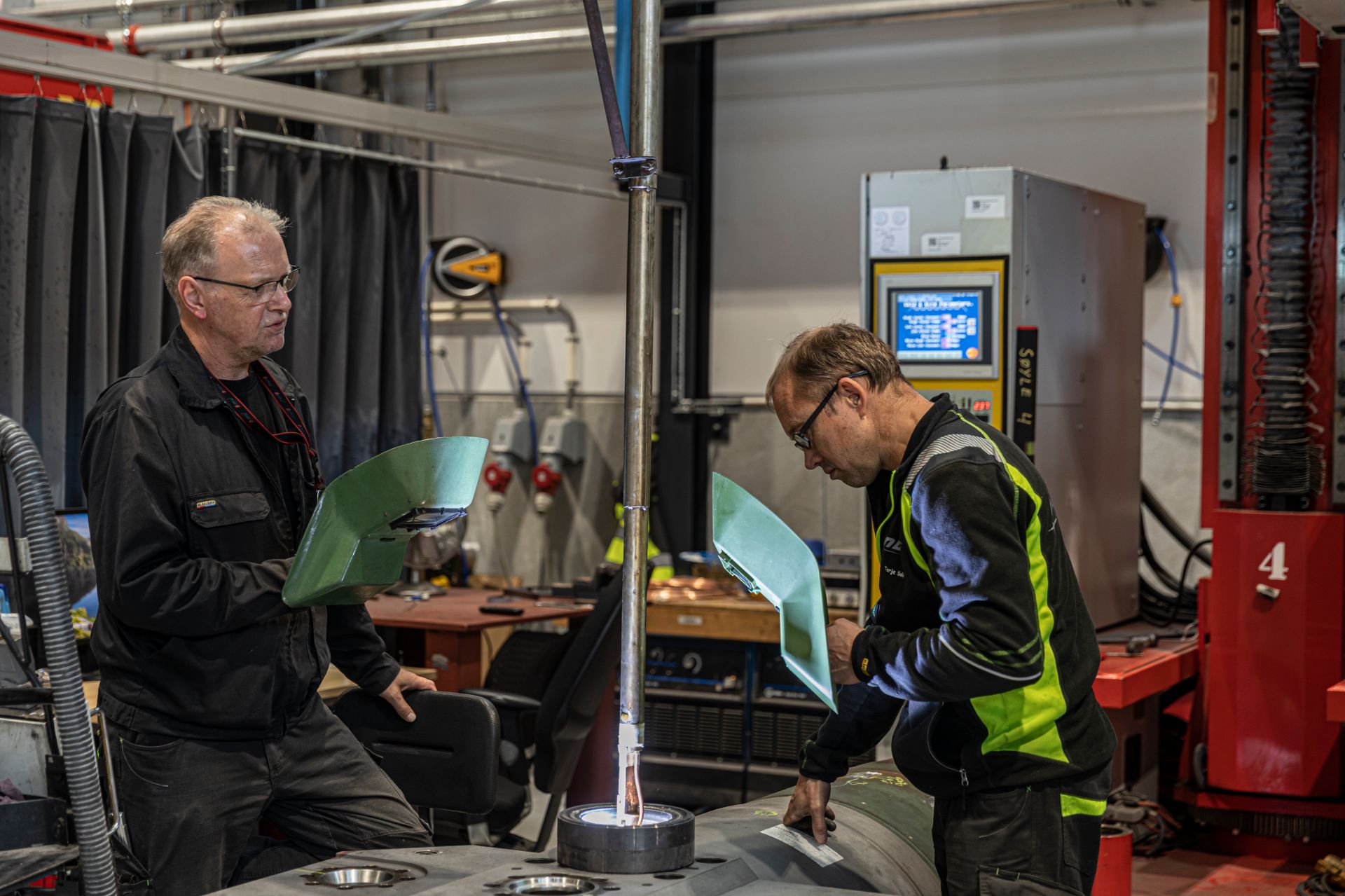 A modern and well-equipped machine park with good facilities
NWG's production facilities and logistics areas are a total of 4400 square meters, divided into machining workshop, welding workshop, built-in inspection and logistics area, office facilities, and administration. We also have a 2,000 square meter outdoor area for storage and handling of equipment.
Our expertise,
your safety
Our Customer Support Team consists of Sales Representatives, Project Managers and Document Engineers with years of experience. 
North Well Gefro AS (NWG) has extensive competence related to oil field equipment repair and fabrication critical for major companies in the oil industry.
Through close cooperation with Oil Service Companies and Oil Companies, we ensure that:
Project Managers
ensure that every job is done within the set timeline, with the agreed quality.
Document Engineers
ensure that the jobs are documented as agreed.
Sales Representatives 
ensure that the customers are informed and updated when the jobs are in progress.
NWG will, in close collaboration with the customers, build, develop and maintain a creative, dynamic and team-oriented organisation that responds to customers' requirements and expectations.
NWG aims to be:
a company which contribute to develop Norwegian and international oil business safer, more operational and more competitive
a company which constantly are striving to keep promises and creates values for both our customers and owners
a preferred partner which looks for safe and value-oriented solutions
a workplace characterized by satisfaction, where our employees can grow and use their competence and competence and develop their talents
Contact North Well Gefro for a nice chat about your project
We are located in new premises at Harestadvika Industrial Area in Randaberg. Large scale capacity, advanced technology, first-class machinery and modern installations on the design and production side take care of all our functions as a skilled and reliable total supplier.