Extensive experience, first class equipment
All of our welders have considerable experience of the weld cladding and stub welding of well and drilling equipment for offshore-related industries.
We have approved welding procedures for various types of materials for a number of major players in the Norwegian petroleum industry, and we use Inconel cladding procedures for the most commonly used AISI materials. We have five CNC-controlled, completely automated TIG cladding units, heat-treatment equipment and furnaces.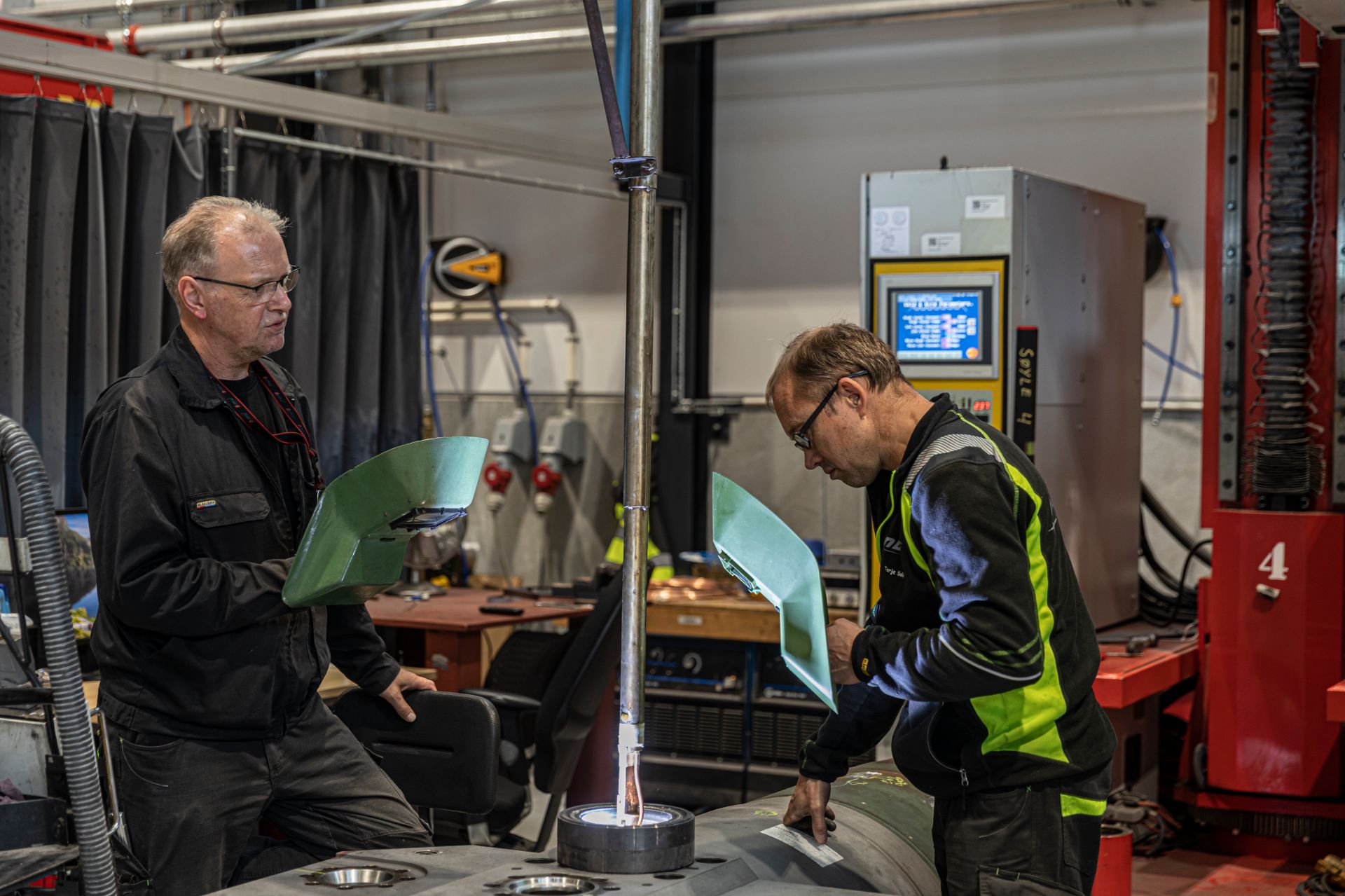 Experience, knowledge and good equipment – what is needed to carry out the work in a safe and good way.
Get in touch
North Well Gefro
Harestadveien 77,
4072 Randaberg
Phone:
(+47) 51 71 88 00
Email:
firmapost@nwg.no
A modern and well-equipped machine park with good facilities
NWG's production facilities and logistics areas are a total of 4400 square meters, divided into machining workshop, welding workshop, built-in inspection and logistics area, office facilities, and administration. We also have a 2,000 square meter outdoor area for storage and handling of equipment.
Contact North Well Gefro for a nice chat about your project
We are located in new premises at Harestadvika Industrial Area in Randaberg. Large scale capacity, advanced technology, first-class machinery and modern installations on the design and production side take care of all our functions as a skilled and reliable total supplier.